Preview Lesson #1 - Learning Chords C & G
The 'Rock Star Academy' beginners guitar lessons are made to be a hands on way of learning guitar. Check out the picture exercises and play. The Exercises and Finger Gym should only take about 8-10 mins to complete.
1) First lets watch how its done!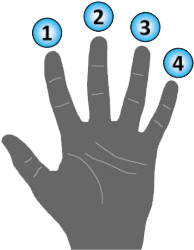 2) Now Lets Look At Our Fingers!
We have numbered the fingers on a hand to show you which finger to use when playing a chord.
Practice placing your fingers on the fret board as shown in the diagrams below.


3) Now Place Them On The Fret Board!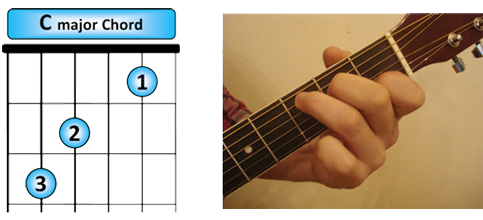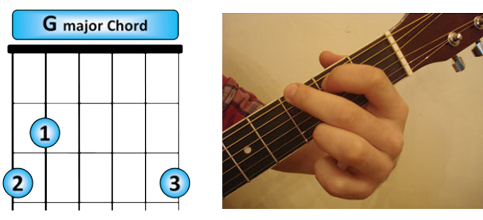 4) Now lets play!