Preview Lesson #1 -
Identifying Parts of the Drum Kit
Duncan's beginner drum course teaches the skills and techniques that are essential for every drummer to know. His techniques will set you on the right path and help you avoid common mistakes made by drum students. The course starts with the basics of maintaining and setting up your kit and progresses on to drum routines for you to practice and master.
1) First, lets learn what's what!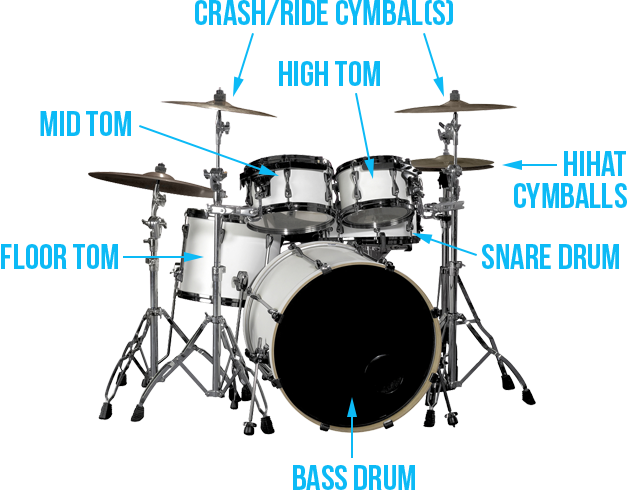 2) Now Let's Learn What Each Instrument Sounds Like!
Watch as we teach you the individual parts of the drum kit, and where their notes will appear on your staves.


3) Finally, Let's Look At The Notes And Hear Them Played!
Below you can see the notes as they would appear on the tabs for each individual instrument, and if you click the play button, you can hear them played in order (Bass Drum through to Hi-Hat Pedal).